ACTIVITIES PROPOSED BY OUR FRIENDS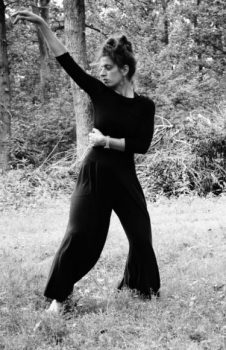 YOGA CON LAJA
I offer you an hour of movement and Asana, to reconnect with your body, to stretch and recharge from your journey, to feel your breath settled in your belly before you start your day of exploration and holiday, to relax deeply or to keep fit.
For children and adults. The lesson takes place in the garden of Cascina Rodiani and in case of bad weather we will have an indoor space. The spoken languages are Italian, English, French and German.
You can come alone or with your family, reserving one of the three morning classes: from 7 to 8, 8 to 9 or 9 to 10 AM.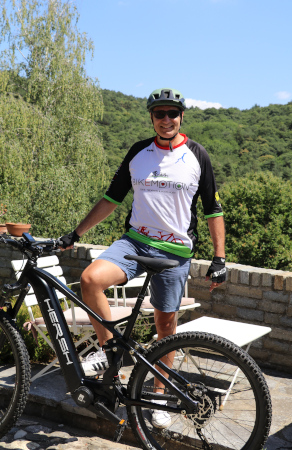 BikEmotion together with Giovanni and the guides of BikEmotion: bike, trekking & Much More, are suggesting you the following three visits which are done by riding our e-bikes:
1 Pin Umbrela: The most astonishing view on the lake. We will ride though the regional "Spina Verde park" (www.spinaverde.it <http://www.spinaverde.it>) along the I WW trenches and the River Seveso's sources. We will reach the viewpoint Pin Umbrela with a marvellous open view on the lake. Time 3 – 4 hours Technical grade: medium/High. Fatigue: medium/high according to the fitness state of the person
2. The mills valley, Faloppia River and Ticino's vineyards (www.ticinowine.ch <http://www.ticinowine.ch>). This tour is characterized by the beautiful landscape. While passing though the mills valley, prairies and heaths will surround us. We will ride along the torrent to reach the Swiss border. After a short visit to the Swiss famous vineyards, we will head back to the hotel. Time 3 – 4 hours technical grade: medium/low. Fatigue: medium/low. This excursion is suitable for every kind of person notwithstanding the fitness state
3. Exploring Como city. We will pass though some woods paths of the "Spina Verde Park "and secondary roads. After visiting the historical city centre and the shores of the lake we will ride back to the hotel. Time 3 – 4 hours technical grade: medium/low. Fatigue: medium