Here we are again in the Cascina's kitchen using the products from our vegetable garden. Today we make a homemade vegetable stock celery-based perfect to give flavor to soups, sauces etc. We share with you the recipe…
Ingredients: 250 g green celery, 2 carrots, 2 onions, 2-3 cloves of garlic, 2 leaves of laurel, 1 spring of rosemary, 2 branches of sage, 1 handful of parsley, 3 tablespoons of extra virgin olive oil, 250 g salt.
Making: Put the vegetables and the herbs in the mixer, then mince everything. Warm it together with oil and salt on very low heat, keep on mixing. Let it cool and put in the mixer once again to get a cream.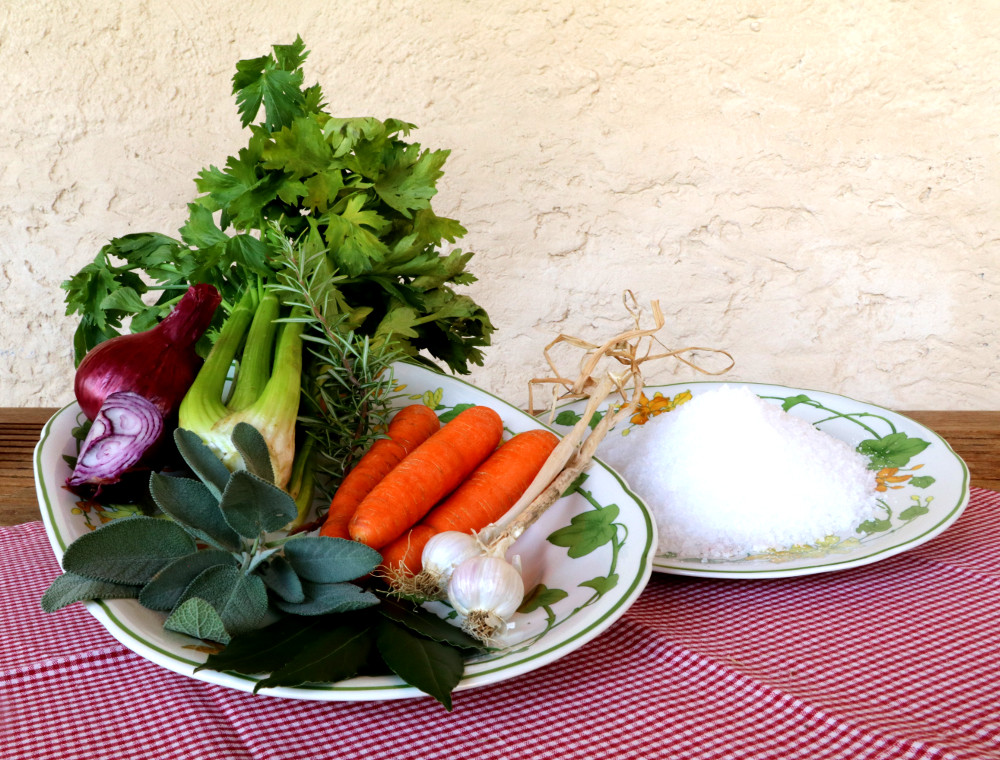 We suggest you to keep it in not so big glass pots in a cool and dark place (in the fridge once open). Enoy!